A Few Details
About H&H Home Builders
Since 1995, H&H Home Builders have been constructing Energy Star Compliant homes, green and sustainable so that they last not for a few decades, but for a lifetime. Built to maintain value, our energy-efficient custom homes encourage pride of ownership for generations to come.
Learn More
Our Five Steps
Home-Building Process
See our comprehensive five-step home-building process, and take action to create the sustainable home of your dreams!
Learn More
Design & Budget
Contract & Scheduling
Visualize & Build
Quality Control
Celebrate the Future
Discover What Our Work Makes Possible
Custom Home Builders
We build beautiful, fully customizable homes that last a lifetime. Whether you're looking for a luxurious residential property that takes your breath away, or just a cozy little home to build memories in, we've got you covered.
Learn More
Pre Planned Designs
Our homes
In case you're not looking to spend big on a fully custom-built home, you can always choose one of our stunning pre-planned designs.
What Our Clients are Saying
Testimonials
Sue & Bill
We decided we wanted to upgrade our home. We met H&H at the home show. Our experience with them has been great. They have done a full kitchen remodel for us, and with the success we had with the kitchen, we knew we needed to also do our bathroom. Randy came and sat down with us and designed everything from scratch. We have and do recommend H&H!
Jessica & Troy
We have been using H&H now for over 20 years. If someone asked us why we use H&H I would talk primarily about the quality of their work. Randy & Gerry take a lot of pride in the quality of their workmanship and they use the highest quality subcontractors. This is our third project with them, and will not be our last!
Josh & Miranda
We got involved with H&H Home Builders through a realtor. The realtor was actually taking us through different homes to try and find a floor plan that we liked, so that we could build with another local builder. We walked through an H&H home and knew 100% we had to have them build for us. We had seen dozens of other builders homes, and the attention to detail and craftsmanship was not even comparable. H&H is in a league of their own
Larry & Janet
We love our new custom built home that we moved into recently. We recognize that we have a well-built, quality home, with many special features and upgrades that we might not have had without their excellent ideas and/or suggestions. We highly recommend Randy and Gerry of H&H Home Builders to build your dream home of tomorrow as we would not hesitate to build again with H&H.
John & Becky
Having built another home 15 years ago we kind of knew what we were getting into. Even having gone through that experience H&H Home Builders was very helpful with what we were looking for and adding things that we hadn't thought of. They kept things moving and on schedule and were available if we had any questions about what was happening at the time. We talked to some of the subcontractors when the building was going on and they made the comment that H&H did the little things that you may not notice on the surface - foam around electric outlets, extra support in garage foundation, and many other little things that add up to a quality home. When they were finished we were very pleased with their excellent workmanship and on any little follow up item that needed their attention. We would highly recommend H&H Home Builders to anyone looking to build a new home.
Janet & Mark
We planned the building of a new home for several years and during this time we "did our homework" by attending many "open house" showings and the yearly builder's "Parade of Homes" expositions. From these events, we identified H&H Home Builders as contractors who were producing homes of the style and quality we hoped to build and yet were within our targeted price range. Having heard that building was a very stressful undertaking, we started the process a bit apprehensive. Fortunately, Randy and Gerry proved to be extremely helpful and easy to work with, and made everything as smooth as possible. They were very supportive and walked us through all steps of the construction project. We feel that we got a high quality, well-built home, loaded with upgrades and special features for a fair price. We would not hesitate to build again with H&H.
Bill & Carol
While living in western Wisconsin near the Twin Cities, we selected H & H Home Builders to build our new home in Coralville, Iowa. They provided excellent help throughout the process, along the way making a number of excellent suggestions that we had not thought of. From design through construction and on to warranty work on the finished product, they built a house just like we wanted with quality materials throughout. Living nearly a day's drive away from the new home site, we were concerned about problems and foul ups, but Randy and Gerry carefully monitored progress and kept us up to date with lots of phone calls, faxes, and emails. The whole process went easier and more smoothly than we ever thought possible. They used excellent subcontractors that were capable and pleasant, and they put us in touch with a number of outfits that will help us maintain the house for years to come. We would recommend H & H Home Builders to anyone wanting to build.
Dave & Katie
We had always dreamed of working with a builder to construct a custom home from the blueprint stage forward. H&H Home Builders made our dream come true. From the moment we met Randy and Gerry, we trusted them. We could see the deep pride they take in the homes they craft and it was easy to see the very high standards they set for themselves on behalf of their clients. H&H came through for us on every step of the process. Randy offered many excellent ideas and suggestions during the design phase and Gerry executed on those ideas beautifully, not only during construction but afterwards as well, as "touch-ups" and final adjustments were made. We could not be happier with the final result. We feel our spirits lift as we come home each night to our beautiful sanctuary in the woods. We credit Randy and Gerry with going above and beyond from beginning to end to ensure our delight with the finished product.
Cheri
This is the third home I have built and has been by far the best experience. I wanted to find a builder who would work with me and I certainly found one with H & H. Randy was very willing to work with my architect and definitely made my home a custom build. They have very good sub-contractors and Gerry was regularly on site to make sure their work was of good quality. They stayed on budget and finished the build almost to the day they said they would be done. I am very pleased with the final results and would highly recommend H & H to anyone wanting to build a new home.
Bryce
H&H built my dream home for me in 2015, and I couldn't be happier. They were great to work with, and and created a high quality home for me. I don't ever foresee myself moving out of this home, but if i do, it will be into another H&H built home.
Industry events
Visit H&H Home Builders at the HBA Parade of Homes.
Our
Awards & Certification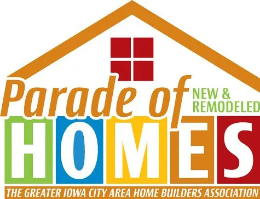 Iowa City Parade of Homes
2020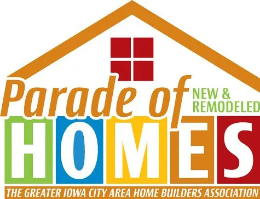 Iowa City Parade of Homes
2020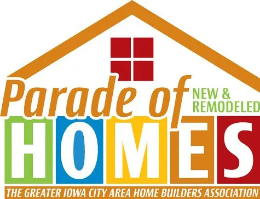 Iowa City Parade of Homes
2020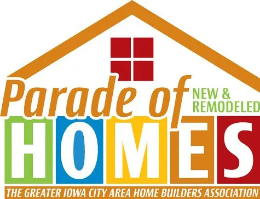 Iowa City Parade of Homes
2020

H&H Home Builders have constructed Energy Star Compliant homes since we burst onto the building landscape in 1995 as 'North Liberty's Premier Builder'. Since then, Energy Star Guidelines have evolved into what we consider today as the pinnacle of efficiency and we, as builders of 'green' homes, have kept pace with those guidelines and have adapted them into each home that we build. H&H Home Builders will build you what is known today as a 'green' home, but what has always been lesser known as a 'sustainable' home. Sustainable homes are quality built so that they last not just decades, but are built to maintain value, encouraging pride of ownership for generations to come. An H&H 'green' Home uses raw materials in a responsible way, using fewer resources, resulting in the use of less energy.